UWC Short Courses & Summer Programmes
UWC Colleges and many UWC national/selection committees run short day programmes and summer programmes to bring a UWC education and the UWC mission to a wider audience. These courses are experiential and immersive, typically bringing together 40 - 60 young people from different backgrounds.
UWC Youth Outreach Programmes in Hong Kong
Li Po Chun United World College of Hong Kong ("LPCUWC") currently offers 3 signature student-initiated Youth Outreach Programmes that are open to youths in Hong Kong.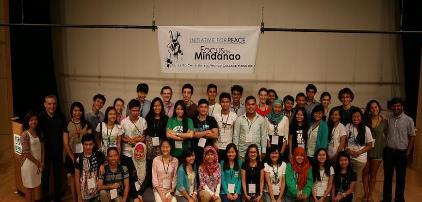 Initiative for Peace
Further info: https://hkdys.wordpress.com/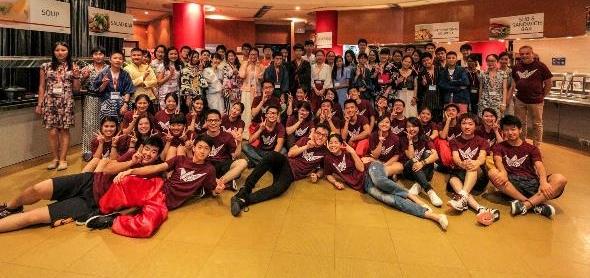 Sino-Youth Japan Conference
Further info: https://lpcsjyc.wixsite.com/sjyc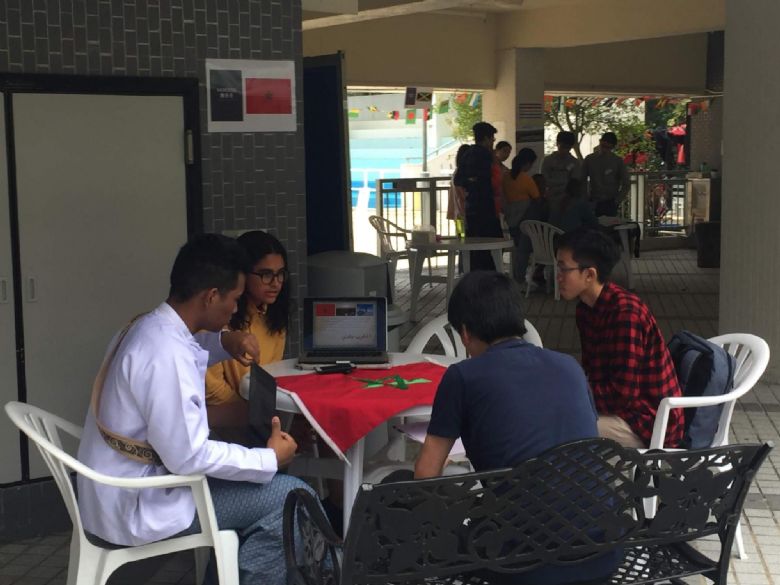 Youth Peace Makers
Further info: https://hkypmc.weebly.com/
UPCOMING OPPORTUNITIES @LPCUWC
Sino Japanese Youth Conference – Summer 2019
Founded in 2009, it is a student-led initiative that brings together future young leaders from Japan, Mainland China and Hong Kong. The group hopes to prepare participants as future ambassadors who will promote peace between the regions. Through sessions on cultural stereotypes, media bias and sharing of personal histories, students will be able to gain a better understanding of Sino-Japanese relations as well as sharpen their critical thinking skills. They are guided to understand and accept their varying value systems and factors affecting perceptions. By the end of the week, participants emerge not only with greater knowledge of Sino-Japanese related issues, but also an understanding of other cultures, and life-long friendships.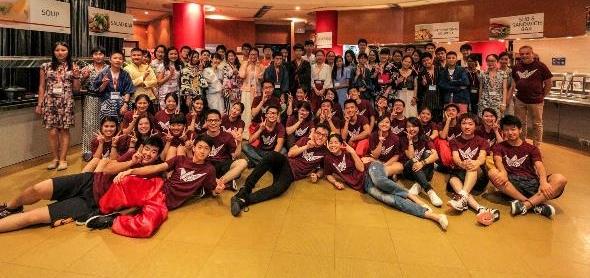 Features
The Conference will start off with deepening the understanding of Chinese and Japanese cultures, as well as some hard facts of the conflict history of the two countries. They will then engage in workshops on different soft-skills such as conflict management, critical thinking and media literacy, with contents covering controversial topics like Yasukuni Shrine issue and Diaoyu / Senkaku Island dispute. The workshops culminate into a diplomatic simulation, where participants will act as governments and solve an imaginary Sino-Japanese crisis using the skills they have learnt in the previous workshops. On the last 2 days of the Conference, participants will initiate peace activities off campus to share what they have learnt and promote the idea of peace between China and Japan.
Programmes Highlight
Media literacy and Critical Thinking // Education // History // Conflict Resolution // Diplomatic simulation // Hong Kong Exploration // Peace initiative
Program Details
Date: 19 July 2019 – 25 July 2019
Location: Li Po Chun United World College of Hong Kong
Application Deadline: 1 June 2019
Age: Hong Kong/Taiwan Secondary School Students
Course Fee: HK$2,200 (Residential inclusive)
Financial Aid: Need-based financial aid can be provided
Official Website Link: Click Here
Application Link: Apply NOW
Youth PeaceMakers Program – Summer 2019
Formed in 2019 by our students and youth project manager with our passion to progress global peace and sustainability, Youth PeaceMakers Team would like to be the trailblazers to offer student-run peace education programmes with scholarships to empower local youth in Hong Kong.
undefined
Features
Enhance international and cultural understanding via authentic culture interactions with our student ambassadors (aged 16 to 19) from various countries
Enhance your social awareness to various global/local topics with some pre coursework and interactive learning workshops
A taste of UWC experience with exposure to activities related to UWC values and culture
Residential life with other participants and our students ambassadors (for participants with residential option only)
Small group size to bring personalised coaching sessions to participants in bringing their learning back to their communities
​Exploration in our first series on the Belt & Road Countries
Program Details
Date: 16 August 2019 (Friday) - 18 August 2019 (Sunday)
Location: Li Po Chun United World College of Hong Kong
1st Round Application Deadline: 22 May 2019
2nd Round Application Deadline: 3 June 2019
Age: Hong Kong students aged 13 - 16
Course Fee: HK$4,000 (Residential option); HK$2,800 (Non-residential option)
Financial Aid: Need-based financial aid can be provided
Official Website Link: https://hkypmc.weebly.com/
Application Link: https://forms.gle/PnKG1By6nZtvfMw78
Contact us
For general enquires, media communications, donations, or collaboration about youth outreach programmes, please contact our Youth Outreach Team: youth@lpcuwc.edu.hk.

To find out other UWC Short Courses & Summer Programmes, please visit https://www.uwc.org/shortcourses.