Team UWC @ Run for Peace 2018, UNESCO
Come join our Team UWC!
Together not only will we Run for Peace, we'll also be running to raise awareness of the UWC Movement!
The Run for Peace 2018 is organised by UNESCO, which shares a similar mission as UWC as it "seeks to promote individual, social, cultural and ecological peace, and encourages all to co-create a more peaceful and sustainable future."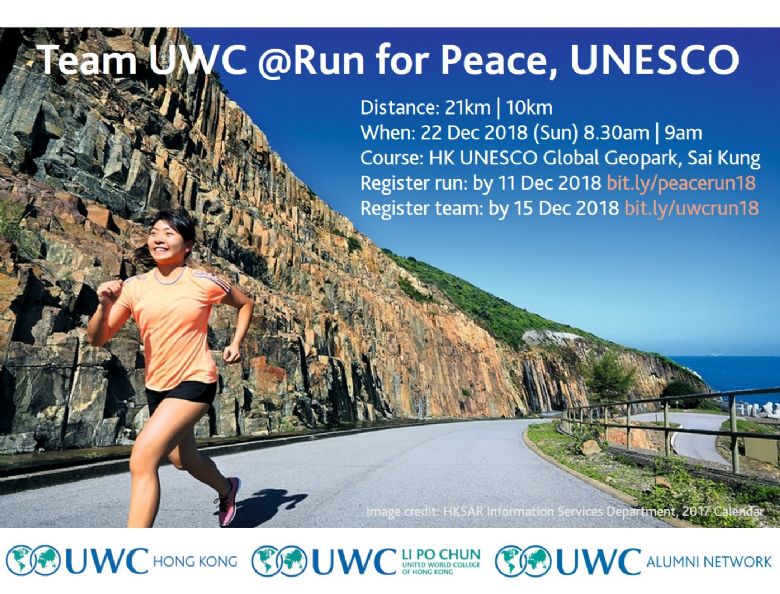 Details of the run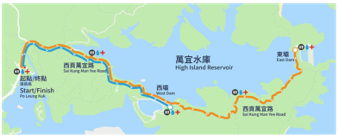 Date: 22 Dec 2018 (Sun)
Distance: 21km | 10km
Fee: $320 | $280
Students: $160 | $140
Course: HK UNESCO Global Geopark
Starting location: Po Leung Kuk Pak Tam Chung Holiday Camp, Sai Kung
How can I support?
RUN!
Register and become a runner! Don't forget to sign-up with us for a complimentary UWC T-shirt.
PROMOTE!
Grab your running partner and join our Team! Tell them about our global movement and the good cause of this run!
Timeline of Events
11 Dec - Registration deadline with UNESCO -> bit.ly/peacerun18
15 Dec - Registration deadline with UWC Team -> bit.ly/uwcrun18
22 Dec - RUN!
8am~: UWC T-shirt collection (on the day, contact Alan Chiu at 9837 0692)
8.30am: 21km starts
9am: 10km starts
10.45am: UWC group photo (please bring your UWC T-shirt for this)